THE WORLD'S LEADING MEDICAL PRINTED AND EPOSTERS PLATFORM
Intuitive. Efficient. Expeditious.
Printed posters or ePosters — we have the perfect solution for your Poster Session.
Our constant drive to improve your poster session has led us to develop the world's most sophisticated and reliable poster platform.
PosterSessionOnline is nowadays a worldwide reference in both ePosters and printed posters services. We have taken part in more than 400 congresses since 2003, and we are currently participating in 25 – 35 congresses each year.
Our Posters Database is the biggest in the world and it is constantly renewed. We are a reference in key research for the global medical and scientific community, and we offer the best scientific, medical, digital and academic posters. We understand each Congress is different, that's why we adapt our solutions to your needs!
Our ePosters and Printed Posters Services
We offer a customized solution for your electronic poster sessions at our platform, as well as the poster printing services you may need. Our services cover from the classical printed posters to the latest ePosters format.

ePosters
We guarantee you the highest quality ePosters services, as well as a fully customizable ePoster viewer with the most powerful search engine. The best solution for Browsing stations.

Printed Posters
We assure the correct poster size and layout of your classic paper printed posters with our 6 stage accredited Quality Control. Your poster will be printed on the best quality photographic paper. The best solution for your Poster Session.
The ePosters and Printed Posters Process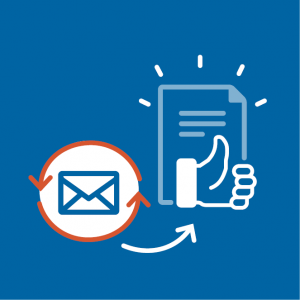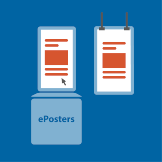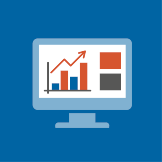 Pre-Congress
We send the communications with instructions on how to submit a poster. All the tools and the assistance that you need will be available to create your poster a few months before the Congress. Once it is ready, you must upload it to the platform. Later, there will be 6 quality control points to avoid mistakes. At the end of the process, we will pack your poster and ship it to the congress center.
On-Site
We offer you the best quality poster printing services. You won't have to worry about anything — our staff will help you! Apart from that, we offer you an emergency printing on-site too. This means that you can have your poster printed and delivered in a short period of time (around 2 – 3 hours). If you need an e-poster, we also offer you all the support on-site. Your delegates will get the best service!
Post-Congress
Boost dissemination and debate around your posters. Our Virtual Gallery helps to keep the activity of your ePoster alive once the congress has finished. This way, your delegates will have access to all the ePosters after the congress. They will have the chance to interact as if they were in the Congress. They can also download the ePosters, keep in touch with the author, or even start a debate in the forum.

Societies and PCO's
We provide you and your attendees the best service.
You get a bigger audience in your poster sessions.
You obtain a higher participation
Delegate poster queries!

Delegates
Open access to ePosters and other services online.
Cutting-edge technology
Collection on-site.
MCI Geneva has used PosterSessionOnline's services on multiple events. It is clearly a service, which is very much appreciated by the end-users, the Poster presenters. This professional and dedicated service clearly adds to the delegate experience in attending a congress and not having to worry about their poster / multiple posters making it safe to their poster board.
René Haller, Account Director
MCI Geneva
The service was really excellent and the results were perfect
Geoffrey Bowden, Executive Director
British Association of the Study of Liver
I have heard already how successful the service was. Congratulations and thanks at the same time"
Simon Rowe, European Marketing Director
Astellas Pharma












Subscribe now and receive the latest trends in Poster Sessions