Make your sessions interactive.
We provide cutting edge solutions for your congress with interactive tools that will boost your session.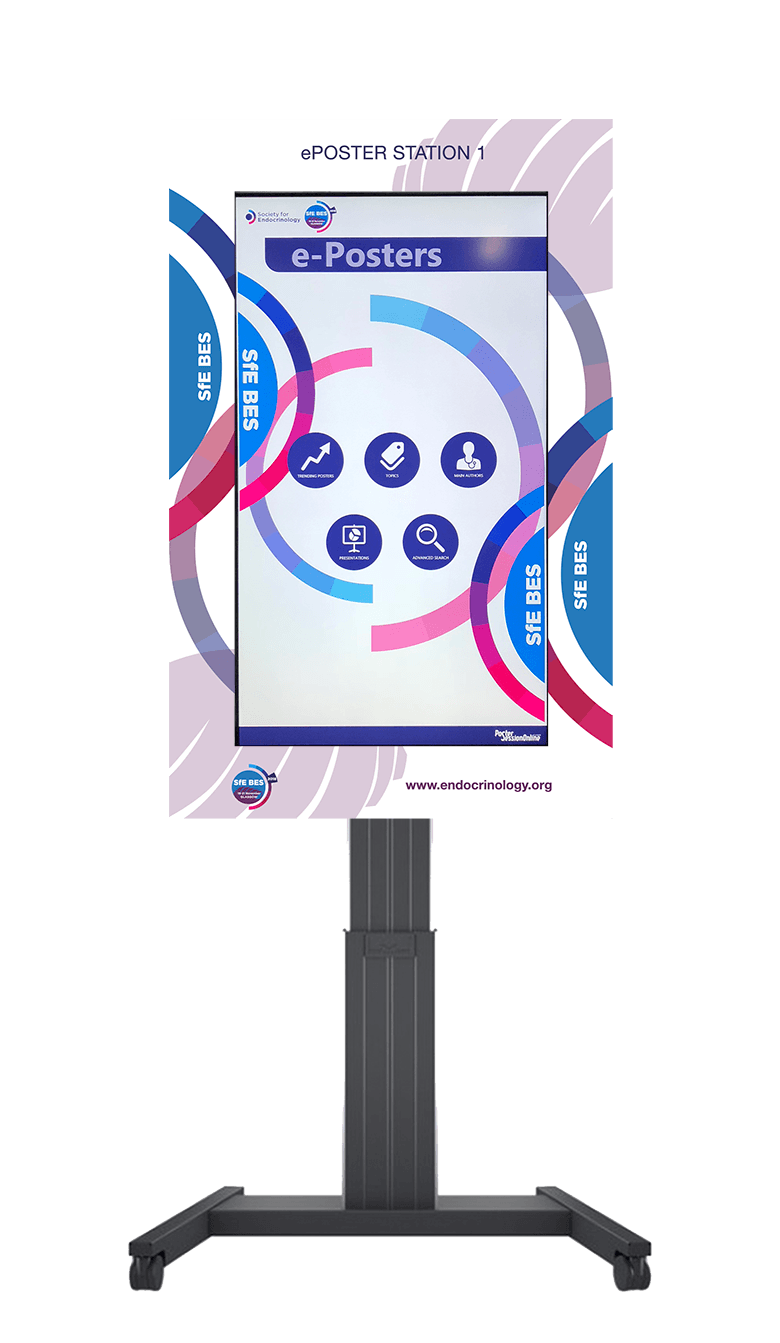 Easy Submission
We help presenters build a professional poster, which they
then submit via the branded poster submission micro-site.
Moderated Presentations
Our platform allows blocking ePoster stations to specific topics or list of ePosters during coffee or lunch breaks with a timer to control the presentation.
Interactive Session
Our interactive tools help the delegates to have the full experience, contact with the author, Share a poster with your colleagues, search by keywords, topic Author.
Quality control
Our unique 6-stage, ISO-Accredited quality control process gives the best
possible results, especially of images, graphs and tables.
Fully Customisable On-site viewer
We can fully customize the On-site viewer to match the look-and-feel of your congress. If there is a sponsor we can also include recognition.
Exposure after the event
With our Virtual Poster Gallery the activity around the poster sessions remains even after the congress ends.
The local platform works without dependence on internet for the presentations, this means that in the worst case of internet failure, the system is unaffected as all software is locally installed. It also means super-fast browsing of electronic posters. However, it is desirable to have a minimum internet connection for the email options.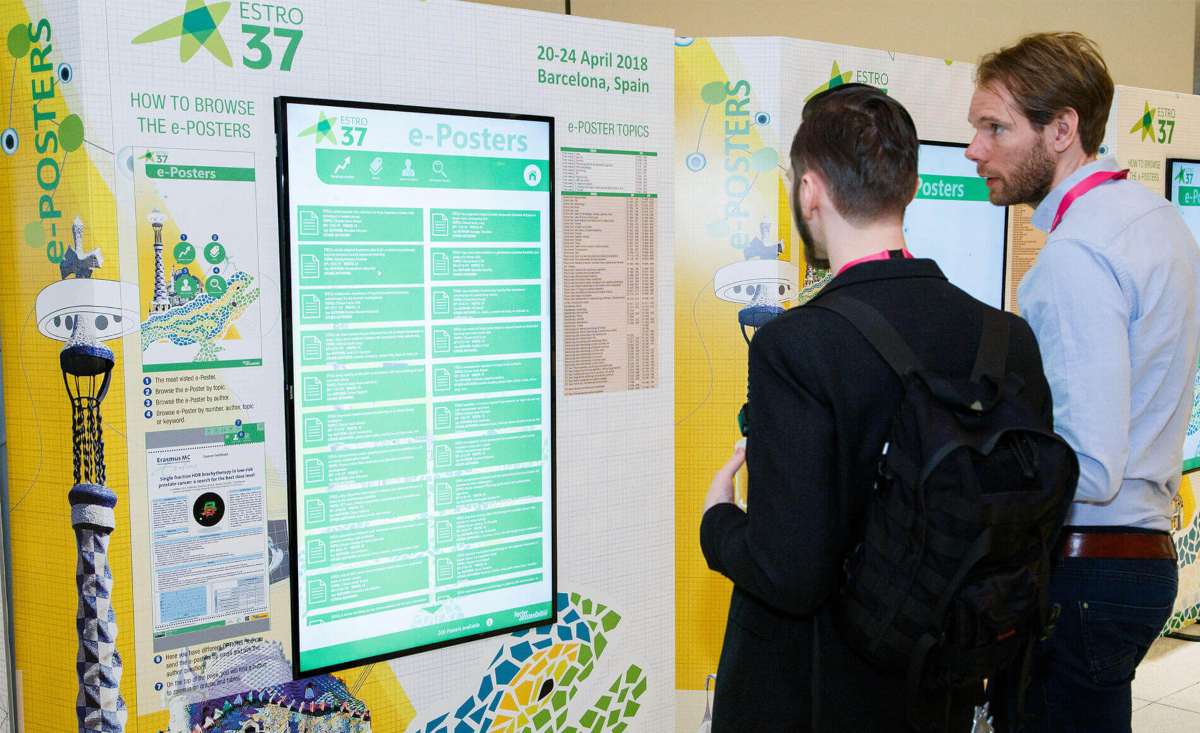 Do you have any questions?
What is PosterSessionOnline?
PosterSessionOnline is an innovative, integrated platform for managing scientific posters from start to finish, both traditional paper-and-panel and electronic.
We at PosterSessionOnline are poster specialists with 15 years' experience of handling posters at more than 400 congresses worldwide. Our constant drive to improve your poster session has led us to develop the world's most sophisticated and reliable poster platform.
We offer a modular poster service, with a full range of poster session management solutions, including:
Electronic-only with touch or plasma screens, standard PCs, iPads / tablets or laptops. We can handle the full-service including software, poster-building support and on-site supervisor (with/out hardware);
Authors prepare and submit their posters online prior to the congress. We help authors build a professional poster, which they then submit via the branded poster submission micro-site (we can embedded within the congress website). If required, this webpage can be unique submission code protected.
The authors start to upload the ePosters around 3 months before starting the congress and upload ePosters during the meeting and also post-congress. We provide onsite staff and technical support to assist authors in uploading ePosters during the meeting
What type of hardware do you need?
Our ePoster app is fully It is fully compatible with touch or plasma screens, standard PCs, iPads / tablets or laptops (Android, IOS, MAC OSX and Windows).
Additionally, we can offer you the hardware service. We have an international agreement with companies that give us service in different events, but it is a service that we should subcontract. Our recommendation is to always work together at this point! In this way, we will always obtain the best price; once the supplier is selected, we manage everything.
How easy is it to use our platform?
Our web page offers different tutorials to help prepare their poster (for both electronic and paper-and-panel formats):
Our platform is 100% safe, in addition to complying with the New Protection Law in force since 2018, making available to you the unique submission code.
In just 4 steps, the author can send his poster in less than 3 minutes:
step 1: congress selection
step 3: enter email plus unique submission code, previously provided to the author.
step 3: confirmation of submission form and service selection
step 4: upload poster
Make an appointment, contact your KOL
With our eposter app we provide to all delegates with the CONTACT WITH THE AUTHOR tool. The fear of the eposters on the part of the organization happens to lose the interactivity between the people, of this form the human contact between the different medical professionals stays and even becomes more effective.
Go green initiative
Maybe the time has come to replace meters and meters of paper with screens. Maybe the time has come to start with the electronic posters. Once the decision has been made, contact us and we will advise you on how to make the transition from printed posters to electronic posters. Trust the specialists!